5 Best WordPress Page Builder – WordPress Website Builder 2023
However, only a few page builders are worth your energy and time. So, here is our list of the six best-performing WordPress page builders to try in 2023. In this article, we have outlined their features, pricing, and compatibility with different situations. As a cherry on top, we have discussed some tips for choosing a proper page builder. So, that's your time from now on. Read on to know more!
However, only a few page builders are worth your energy and time. So, here is our list of the six best-performing WordPress page builders to try in 2023. In this article, we have outlined their features, pricing, and compatibility with different situations. As a cherry on top, we have discussed some tips for choosing a proper page builder. So, that's your time from now on. Read on to know more!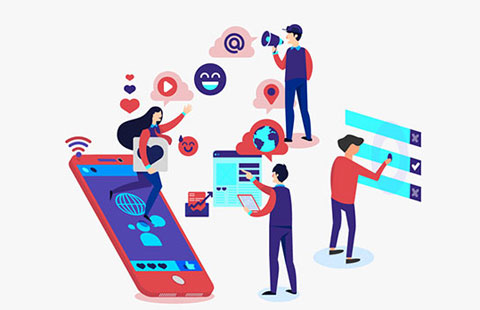 What is a WordPress website builder?
A WordPress website builder is a simple plugin that lets users create WordPress pages visually. And in most cases, the editing process involves a real-time process with a seamless drag-and-drop interface.
Now take a look at the advantages of using WordPress website builder.
With these page builders, anyone can create professional websites without coding skills or deep technical knowledge.
These webpage builders come with animations, customizable design templates, and content resizing/positioning tools to make the process easier.
With ready-made modules and templates, editing becomes fast and effective.
Website builders come with a wide range of integrated functions.
The next step is to review our top-picked WordPress page builders one by one.
Our first choice, after much research, is Elementor, an absolute game changer in WordPress website development. This drag-and-drop page builder is free and trusted by thousands of users. Additionally, its easy-to-use interface allows users to create professional-looking websites without coding skills. In it, the basic features are free, and the premium plans start at $49 per year.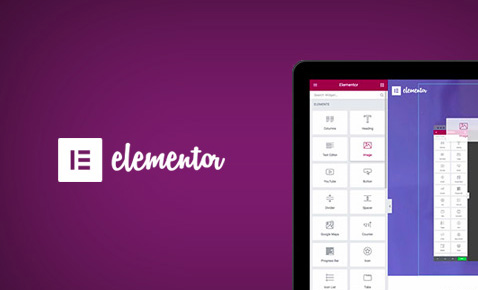 Features
Elementor allows users to easily create and customize engaging content blocks (with the advantage of adding plugins). And this library of blocks comes with a visually appealing editor you'll love.
A cool thing about Elementor is that you can add changes to your design as you work on the mobile preview. Hence, while editing the layout of a page, you will no longer need to switch between edit and preview modes.
You can add separate content blocks (FAQS, Contact Us, testimonials, and pricing boards) or a full-page layout in Elementor.
Multiple types of pop-up builders for almost every situation are available.
You can customize spacing, fonts, color combinations and integrate advanced motion and hover effects. Additionally, you can modify the layout of your website design.
Elementor lets you design your eCommerce website and start selling online, as it is a WooCommerce-ready page builder. Meanwhile, Foto Masking is always at your beck and call with a professional solution to manage your eCommerce website image editing process.
In terms of a professional WordPress page builder that offers fast and simple services, SeedProd stands out among the rest of its competitors. This is because this plugin offers a finely designed landing page along with some excellent email marketing tools.
For example, this drag-and-drop page builder lets you make posts and pages easily. So you don't have to deal with complicated coding. SeedProd offers premium plans that range from $39.50/per year to $239.60/per year.
Features
SeedProd lets you take advantage of 100 well-thought-out pre-made templates.
With this page builder, you can monitor your current and new subscribers. So, you no longer need a third-party app for this task.
Another excellent feature is the page lock feature with limited access to specific users.
Moreover, you can use sales-oriented blocks like checkout, add-to-cart, product highlights, etc., to create product-specific landing pages with SeedProd.
Now we would like to introduce Divi, which comes with a broad range of customization possibilities. Compared with other known WordPress website builders, this one has a unique UI interface.
Well, if you want to replace your old WordPress website design with something easy-to-navigate, Divi is a must-try for you. With Divi, you have two options for pricing. One is $89/year, and the other is $249 for lifetime access.
Features
Divi has a fantastic video slider option. With that module, it is much simpler to embed multiple videos in a carousel-style arrangement.
With the audio player module in Divi, it is super simple to embed audio files directly on your site.
It also allows visitors to play audio directly from the site.
Its built-in A/B testing system allows you to select the most conversion-focused version of your website.
Divi has a special Monarch plugin. This plugin does the work of adding social media sharing options to your site. Moreover, you can decide whether you want them to appear on a floating panel, over images or videos, or as auto-pop-ups, etc.
Automatic mobile responsive layouts make the site look eye-catching on all devices. These layouts come with custom styling and color options, so you can make sure your site looks unique and tailored to your brand.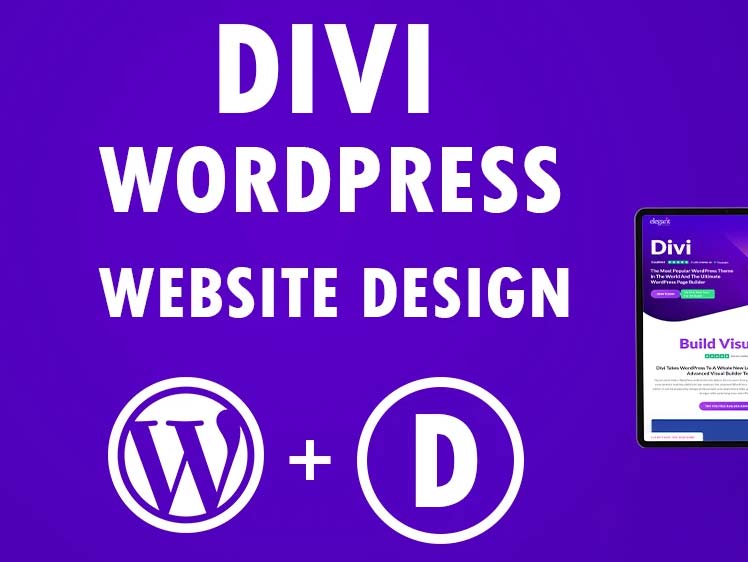 Beaver Builder should do the trick if your site plan demands the usage of a builder that allows drag-and-drop along with a real-time preview editor.
With this one, you can choose between free and premium features that start at $99/year and end at $399/year. Well, the free version is dynamic enough for small business sites, agency sites, and online portfolios as well. However, upgrading to a premium plan will provide you with more flexibility.
Features
The most amazing part about using Beaver Builder is that you can change the theme without resetting page content. No matter which WordPress website builder you switch to, images and texts remain intact in the WordPress editor.
Further, Beaver Builder is an excellent landing page plugin for small businesses, web agencies, and other industries.
For international access, it is compatible with the WPML translation plugin.
Beaver Themer, an official add-on powered by Beaver Builder, can customize your entire website from scratch.
Beaver Builder is fully WooCommerce compatible.
Beaver Builder's multisite network is highly customizable, allowing each administrator to configure it according to their network's needs.
Beaver Builder lets you save custom templates for an unlimited number of sites.
Themify is designed for anyone, no matter their level of experience. It has an easy-to-navigate drag-and-drop interface, and it also has a ton of customization options. No hidden fees or upsells, and it's free to use.
Features
It includes a row and column generator for stacking modules. Thus, during product page design, it lets you get all your content in one place. This way, you can group content into clean and aesthetic clusters.
Using Themify's animation modules, you can change the animation of each row and column. You can add attention-grabbing CTA and pop-up texts to the 60+ pre-designed animations to make them more appealing to your visitors.
Themify Builder comes with 40+ preset designs, beneficial for industries where visuals are key. This includes sectors like photography, music, restaurants, and online shops.
In addition, you can set up full-width pages without sidebars and page titles. Also, there are options to add sliders, videos, and gradient backgrounds on Themify.
For paid packages, you get WooCommerce access. Also, there is an A/B image slider for a quick 'before/after' comparison.
The premium add-on bundle offers 25+ cool extensions like countdown timers, mosaic gallery layouts, audio playlists, etc.
The in-built cache system in Themify Builder saves you space on the server.
WP Page Builder is for those who want to spend less time on website design but want a quality page builder. This page builder's pro version ranges from $39/year (single domain) to $500 for unlimited licenses for a lifetime.
However, irrespective of your version (paid/free), you won't have to worry about site response, WordPress theme compatibility, and mobile-friendliness.
Features
The most appealing part about the WP Page Builder is that it features 38 extensions and 60 pre-designed blocks, combining 27 layout packages in one place.
The simple drag-and-drop interface streamlines the process for web developers to create custom web pages quickly and efficiently.
You will find the website preview on the right side of the page. And to the left, the sidebar contains blocks, layouts, tools, and other add-ons. Consequently, you can customize the website to your needs and preferences in just a few clicks.
The WP Page Builder library system makes it simple to customize your website with a wide range of stunning templates and blocks.
Thanks to the drag-and-drop slider, you can easily rearrange, delete, or duplicate any element and adjust columns, margins, and padding.
Website builders: things to consider
You already know what the popular page builder features are, so let's sum it up in a concise way. So, you'll know what to look for when choosing a WordPress website builder.
Builder Type
The website page builders come with two building methods.
Drag-and-drop interface
When you use this type of page builder, as the user drags modules on the page, it adapts the design and updates automatically. It is suitable for beginner-level users without any web design knowledge.
HTML Builder
The HTML builder allows users to create original and customized web pages with their own HTML code. However, only professionals with solid web design and coding backgrounds can utilize the core features.
Before you choose any page builder, make sure you know about the builder type according to your technical knowledge.
The well-thought-out design of the templates
Of course, you want to maintain a visually appealing layout. So, depending on your niche, ensure the page builder has the same professional-looking, standard-designed themes.
Options for personalization
Your site represents your brand identity, business, and, most importantly, taste. Hence, you should opt for a page builder that offers flexibility in terms of custom site design.
Wide range of available integrations
Apart from professional-looking themes and layouts, various integrations provide ways to expand your site's capabilities. These integrations include payment processors, email marketing tools, marketing tools for social media, SEO, and other third-party services. So, keep that in mind too.
In an age where more people use their phones to access websites, it's more important than ever to have mobile-friendly sites. Hence, ensure that the builder you select provides mobile optimization tools for a better visitor experience.
Back in the day, creating a decent website was only the professionals' cup of tea. However, this dynamic age of the tech revolution has made it possible to turn website building into a piece of cake.
As a result, we have entered the era of WordPress website building. Hopefully, this comprehensive overview of the page builders will help you. Thanks for taking the time to read this.