E-commerce website builder: Choose the Best for Your 2023 E-commerce Venture
In recent years, the global e-commerce industry has grown rapidly. According to the stats, the biggest boost was when worldwide e-commerce sales increased by 44% in 2020. And that is the opinion of experts that even if there is a slowdown in e-commerce, online retail will keep growing.
So, that being said, whether you are an entrepreneur or an existing business owner, setting up your online store has become all the rage. And with the latest technology, creating an e-commerce website has never been easier. However, with so many e-commerce website builder available, it is wise to research them and find one that suits your needs.
Here, we have completed the primary research for you. All you need to do is give it a read to learn more!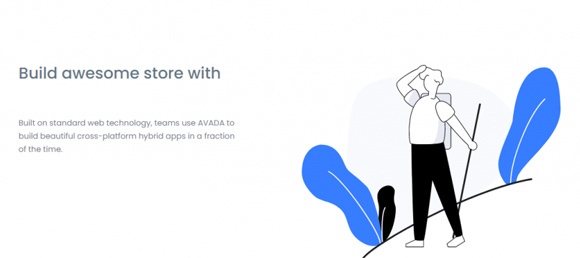 E-commerce website builder: What's on trend now?
A strong online presence will help you reach more customers and maximize profits. Choosing a reliable e-commerce website builder is crucial to make that progress a reality. In this segment, let us introduce you to the top-tier e-commerce site builders on the market to get you started.
To help businesses understand their customers and optimize sales, Shopify offers a variety of marketing and analytics tools. Hence, starting to sell your products and services online with this popular e-commerce website builder is super convenient. 
Shopify supports over 1 million businesses, offering a robust platform at an affordable price. And to try it out with the three-day free trial, you won't need a credit card. After that, the basic plan starts at $19 per month, up to $299 per month, billed yearly. 
Features
With Shopify, you can access hundreds of professional templates to customize your store. 

Shopify provides an integrated shopping cart with mobile commerce. Thus, shoppers can access everything from fashion to tech gadgets quickly and securely on their favorite mobile devices.

Additionally, it lets you create an effective online presence through its SEO-optimized stores.

You can enhance the functionality of your store with more than 4,000 free Shopify apps.

The site offers unlimited bandwidth and no limit on the number of items to sell. 

24/7 customer support via phone, email, and live chat is another plus of Shopify. 

Here, you can keep track of your inventory by tracking stock counts and stopping sales when supplies are low.

With Shopify, you can sell through Amazon, eBay, Etsy, and many more popular e-commerce marketplaces.
Globally, over 200 million people use Wix's drag-and-drop interface for successful online store design. Its non-technical website builder makes setting up your newly established or growing e-commerce business a breeze. Wix is free; however, you cannot access the selling features without a paid subscription. And that basic business plan begins at $23 per month.
Features
You can easily customize your storefront, checkout, and more with Wix's customizable templates. 

Wix's

website builder

allows you to customize sections for customer reviews, payment options, and store carts. Additionally, the payment gateway is SSL-certified. 

With Wix's streamlined interface, you can keep track of your inventory, decide how to ship, and complete orders.

To add, you can track the entire system from order placement to delivery to the customer's residence. 

The feature of selling on multiple channels is available. And the channels include Instagram, Facebook, eBay, and Google Shopping. 

You can recoup lost sales with Wix's abandoned cart recovery feature and sell unlimited products.
In the field of e-commerce website development, BigCommerce has established itself as one of the biggest players. It offers tech-savvy entrepreneurs a web hosting platform customizable to the max. Also, BigCommerce works best for companies at the enterprise level. 
However, BigCommerce does not allow you to register your domain. Hence, to establish your e-Commerce website, you need to register a domain name elsewhere and link it to your shop. This product comes with a 15-day trial period that lets you decide whether to purchase it. And later, the paid plan comes at a monthly cost of $29.95. 
Features
BigCommerce enables users to use apps that optimize stores for search engines.  

It can sell through multiple channels (such as social media, online stores, etc.). A business can significantly expand its reach and profits by leveraging these channels.

This tool can edit your web pages using drag-and-drop facilities visually. 

BigCommerce has various well-built customizable themes incorporating HTML, CSS, and Javascript. 

Moreover, it offers payments through digital wallets, including Apple Pay, Amazon Pay, etc. Multi-currency support is also available.

BigCommerce offers a multilingual interface to help international customers.
Some website builders are multitaskers. The same applies to GoDaddy. Besides being a website builder, GoDaddy can help you set up an e-commerce site. Well, if you want to know more about WordPress website builders, here is our latest blog. 
Now, let's look at what GoDaddy has to offer.
Its application of AI technology enables users to create a customized e-commerce site in minutes. The problem is that there needs to be more creative space. Also, regarding SEO tools and email marketing campaigns, GoDaddy needs comprehensive features. Therefore, if you want proper scalability for your business, there may be more suitable solutions than GoDaddy. However, for people who are just starting their e-commerce business, GoDaddy is an ideal option. For e-commerce sites at GoDaddy, the monthly fee starts at $24.99. 
Features
GoDaddy offers a wide range of e-commerce templates that users can choose from.

GoDaddy enables users to promote their business on social media and drive more website traffic.

In addition, it makes tracking inventory and sales seamless. So business operations run more efficiently on all platforms.

Moreover, shoppers can access convenient payment options like Google Pay and Venmo. 

Customers can pay for their purchases online and in-store via Square Point of Sale.
From your blog to your online store, Squarespace has it all for you. And the good news is that you need not worry about critical web development tasks while using it. Because it gives you full control over your brand at all levels. If you sign up for the annual plan, you can start with Squarespace for $12 monthly. 
Features
In its versatile template set, you can find templates for online stores, local businesses, portfolios, blogs, restaurants, resumes, and personal pages. 

You can manage your Squarespace website with their iPhone and Android apps.

Their apps and design tools will give you plenty of opportunities with Custom CSS options. 

Users can interact with Squarespace's site through interactive elements such as videos, audio clips, and photo galleries.

It can analyze your customers' behavior with e-Commerce-specific analytics. Simply put, businesses can track their customers' actions, like their visits and purchases.

Through the booking system, customers can easily book your services. 

Multiple payment methods are available for all service-related tasks. 

And last but not least, Squarespace's e-commerce website design comes with tools for email marketing, search engine optimization, and social media marketing for maximum visibility.
Building an e-commerce website builder: how to choose one
Now that you know what is happening with the popular online store builders, it is your turn to choose one. When considering a platform, look at what it offers to see if it fits your business. Let us help you with that decision-making.
Make it yours 
Whether you want a flat website or a pixel-perfect design is up to you. Sometimes, you would prefer simple stores without many bells and whistles. However, consider how much customization you want when adding features.
For example, if you sell clothes online, you might want to include a size chart for each product. Also, a live chat window is necessary to answer customer questions fast.
Costs and business plans 
Your online store setup budget should match the cost of the platform. Furthermore, your plans for scaling up play a role, too. 
It's a simple rule: the more products you add, the more you pay. To clarify, some platforms may charge a flat fee for unlimited products, while others may charge per item. Hence, think ahead about what you plan to launch now and what you will offer in the future. 
The payment gateways 
Payment gateways provide a secure connection between the customer's bank and the merchant's payment processor. Furthermore, this ensures the confidentiality of all customer information. Hence, ensure the site builder provides a reliable, flexible, and effective payment gateway to maintain secure payment acceptance and easy payment processing. 
A support system
Consider whether the e-commerce software you're using has customer support and tutorials available. Accessing useful resources can make building an e-commerce website much easier. Shopify, for instance, offers live chat, email, and phone support 24/7, as well as a comprehensive knowledge base.
Ability to build websites
With the latest drag-and-drop technology, you can quickly create a basic online store that looks good and is easy to use. However, if you want to customize your store further, you'll need to learn to code or hire someone to install and configure apps.
With the advent of e-commerce sites, an e-commerce website builder has made setting up an online store easy and fast. That opens up endless possibilities for you so that you can build a truly exceptional online store for your business. And thus, it helps you develop engaging websites, social media profiles, and other digital marketing strategies to move your business forward. These features make store builders an essential tool for building successful online stores.
So, hopefully, this comprehensive blog will help you find the most suitable store builder for your business.
Shopify, Squarespace, Wix