7 Best File Transfer Software to Change the Collaboration Game in 2023
Whether it's for sending a file to your teammate on a last-minute call or collaborating with your entire team, we all look for simple and secure file-sharing systems. If that's the case, you need to opt for the best file transfer software for a seamless workflow.
So, today we are here to turn the spotlight on some of the most efficient file transfer software. These programs have ruled the industry with secure, user-friendly management tools and hassle-free file transfers. That's enough intro! Keep your eyes peeled for this segment!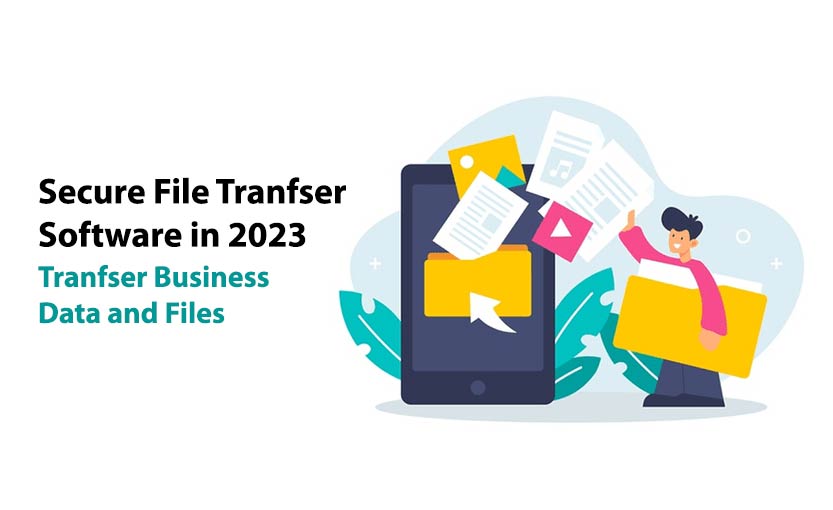 Best file transfer software
We have picked the most widely used best file transfer software here. While reviewing the top 7, we considered the user-friendliness, sign-up simplicity, storage space, work speed and security of the file-sharing system.
Plan your next project or manage your work better with these!
Regarding the best file transfer software, Dropbox is hard to beat. So, what makes it our favorite? 
Features we love 
Dropbox has versatile collaboration tools

It is a secure platform for transferring and storing data

Compatible with most platforms
It's a full-featured online solution for effective teamwork. That means, with Dropbox, you can collaborate with your team members while keeping everything in one place. And through Dropbox's smart recommendations, finding cloud content is easier than ever.
Dropbox transfer includes viewing files, folders, media, and links. It also offers the ability to assign tasks, comment on files, and chat with team members. Additionally, users can share files via URLs with anyone from anywhere. The recipients can download the file even without a Dropbox account.
Moreover, graphics designers or printing media workers have to share/transfer high-resolution files. That said, high-end image editing works usually come in PSD or TIF format. In that case, Dropbox is the best bet because its file synchronization system makes uploading files a breeze. Added bonus: you can also password-protect files and set time limits.
We all love our Gdrive. Here's a sneak peek at these fantastic facilities: 
Features we love 
It has an extensive user base with a nice, simple UI. 

Google Drive lets us share files in real-time and work together on them.

You can send large files free of cost.

You can access your files from anywhere with a simple sign-in. 
Google Drive enables users to share files via links or email quickly. However, unlike Dropbox, Google Drive does not provide password protection or time limits. Then again, the original file holder decides how many viewers to allow and can change privacy anytime. While sharing files, it lets you control how recipients edit. Besides the usual file formats, Google Drive has docs, slides and sheets.
Furthermore, users can see their editing history with audit trails. Additionally, it is integrated with G Suite. So, users can collaborate on documents without leaving the app.
Google Drive users get 15 GB of free storage. This includes Gmail, Photos, and all the other Google services. Alternatively, you can upgrade the plan if you need more storage space.
Next up is Slack. Our first impression is that Slack isn't an online file store but more of an online communication tool. Thus, while providing one-stop access to data, it streamlines workflows and optimizes team collaboration. You'll love it if you want efficient teamwork and project management. 
Features we love
Slack offers secure communication through voice and video calls.

It also integrates with many third-party apps. 

Users can control file access. 

It has both public and private channels for team communication and collaboration. 
Slack is designed for teams and enterprises, so it has an edge over other file-sharing platforms. Slack keeps data secure and confidential by preventing unauthorized people from accessing it. 
Additionally, Slack allows users to set expiration dates for files. As a result, your file security stays intact, and it won't be shared indefinitely. Moreover, Slack offers a free tier where every team member gets 5GB of storage. The paid plans also allow phone and video conferencing.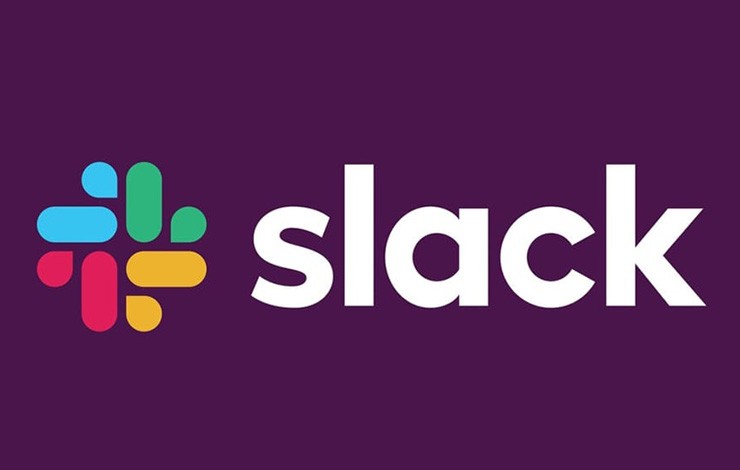 Now let us consider something different from Dropbox or Google Drive. Considering simplicity and convenience, WeTransfer can be your best file transfer software.   Here we are going to introduce WeTransfer with the following excellent facilities:
Features we love 
First and foremost, you don't have to register to transfer files.

It's faster and easier to upload and transfer stuff. 

WeTransfer has excellent customer service. 
About the signing up process, you need to provide your email ID if you need to be reached. After uploading your necessary doc files, send them via a copyable link or email. That WeTransfer-generated link has a week's validity. You can access WeTransfer via the web, iOS and Android apps.
Being a comprehensive and secure platform for collaborative work, Hightail makes it easy to share documents, files, and other content. Moreover, Hightail has plans that fit businesses of all sizes. Let's explore the features a bit- 
Features we love 
Hightail offers killer features like version control and real-time communication.

To keep your team on track, it has visual project management features. 

Hightail's file-sharing tool is accessible at any time. 

We highly recommend this software for managing all the content for a team project.
With Hightail, you can upload files from Google Drive, Dropbox, OneDrive, and Microsoft OneDrive. Even better, Hightail offers file transfer directly from the web – drag-and-drop is all it takes. Also, the Hightail Adobe plugin lets you sync your work to speed up creative review. 
Although we're not big fans of their 100MB file size limit, they're quick and simple, so we don't mind. You can send files via URL to your contacts. The recipients can simply click on the file access links without registering. The links usually expire after a week. 
The paid account, however, allows for larger file transfers and unlimited storage.
The ever-popular OneDrive is a Microsoft cloud-based file hosting service. With a Microsoft account, you can automatically get access to OneDrive, which lets you sync and share your stuff. Also, Microsoft Office web is powered by OneDrive. 
Features we love 
OneDrive users can sync their files across multiple devices.

It is one of the most secure file-hosting websites with high encryption. 
As its security is guaranteed, you can save and share your data privately with anyone anytime. So, for photos, videos, albums or documents, whether new or old, OneDrive lets you share the good stuff. Also, you can collaborate with your friends, family, and colleagues without worrying! 
Free OneDrive users get 5 GB of storage space. And premium users can choose up to 6 TB of storage space while purchasing an individual plan or with a subscription to Microsoft 365. 
With OneDrive, you can transfer big files and send them via email or link. You can upload and access files of different formats from any device worldwide through this account. Moreover, you can have offline access to your files. If you lose your device, OneDrive lets you restore your data safely.
Last but not least, here is another underrated free file transfer software, MEGA. MEGA is a cloud storage-based file hosting service. MEGA's services are available for Android and iPhone users through their web app or mobile apps. Now, what do we love about it?
Features we love 
End-to-end encrypted data transfer

Free 20 GB storage

Offline access to cloud files
MEGA files and folders are accessible for sharing with teammates, family, and non-MEGA users.
End-to-end encrypted cloud storage with MEGA ensures optimum file security. Also, you can quickly and easily customize your own link to share your files. Plus, you can see who views your files. It's still yours when you share. Create password-protected folders, or set them to expire, and give people read-only or full access. All are customizable.
Furthermore, everything will be updated in real time when you back up your data from your PC to MEGA. Thus, you'll always have the latest files. Besides, you won't lose important files either. 
And lastly, if you ever wonder how to send large files online, MEGA is your answer, friend. It doesn't have any file size restrictions. Even so, uploading and transferring files may be influenced by the sender's or recipient's upload bandwidth. To ensure a seamless experience, MEGA recommends using their desktop app.
As technology progresses daily, we no longer rely on physical storage devices. The latest file hosting software with smashing specs simplifies our cumbersome tasks. And thus, they create ultimate efficiency for businesses.
This list of the best file transfer software will help you pick the right one. However, consider data safety, transfer speed, and ease of use before making the final decision. Good luck with your work!
Techradar, Govisually, Slack