There are many image editing apps that offers several services to its users. Editing any image is kind of important if you work in any digital marketing firm, apparel shop, or online store. Not only this but social media influencers also needs to get their image edited in order to promote the brand more.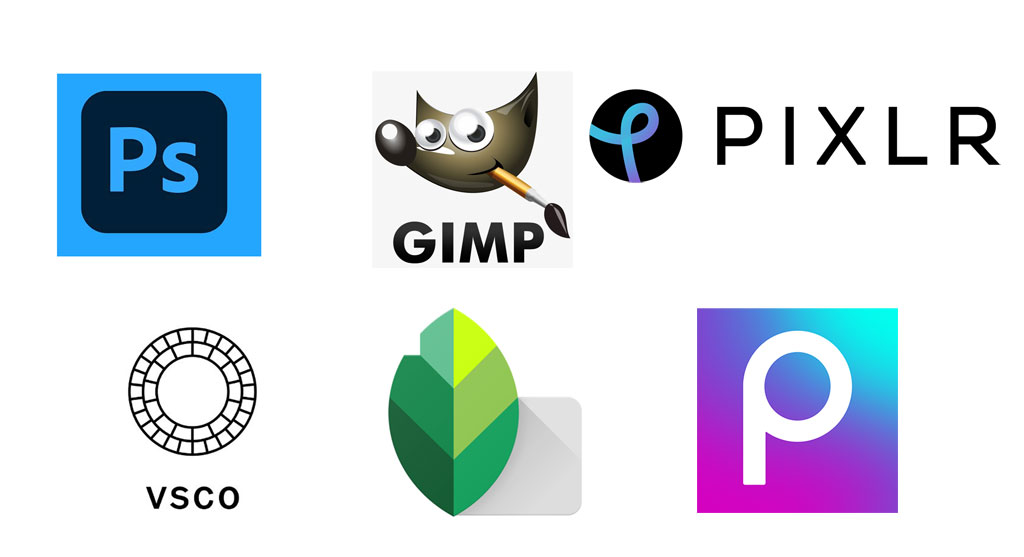 You require a well-edited picture for your work as it holds a lot of importance and impact on your business, customers, and audience. It helps in increasing leads, generating sales, followers, etc. So without any further ado, let's dive into the best image editing app in 2022 that can touch-up your images.
So, below is the list of the best image editing apps and software which you can opt for without any hustle. They are easy to use and you can create or get an effective and enhanced edited picture.
Adobe Photoshop–Adobe is one of the best image editing software that can be used on your PC, mobile, etc. They have launched a plethora of image editing tools over the last few years. Adobe Lightroom and Adobe Photoshop, both of these will provide various services. Adobe Photoshop and Lightroom have gained millions and millions of users worldwide. You will find many services in Photoshop like clipping path service, background removal, and much more. You can even get these services done at just a minimal rate at Fotomasking. One has to pay a certain price to access these apps, but in the end, the price doesn't matter if you get quality work that will last.
GIMP – GIMP is one of the powerful images editing software. The cool think is that GIMP is a free and open-source uses raster graphics editor technology which allows user works on computer screen. It is very popular alternative of Photoshop used for image manipulating. Commonly support many operating systems such as Windows, Linux, macOS, FreeBSD, Solaris, AmigaOS 4. User comfortably executes and specialized on free-form drawing, convert between different types of image file formats. The stable version is 2.10.30 which was released in December 21st 2021.
Snapseed – Snapseed is an image-editing software compatible both for iOS and Android mobile systems. Previously, it was developed by Nik Software, and Google has now owned this photo-editing software. The user-friendly tool enables users to enhance their photos and apply filters digitally. Snapseed is strongly targeted at serious photographers. However, anyone can enjoy editing or spending time to produce or create the best possible image post-production. Subscribers of Snapseed may edit photos with swiping sensations to choose from a variety of effects and improvements. Users can also choose to have color and contrast adjusted "automatically." Snapseed save a user's editing record and return them to any previous activity. Using the basic filters and editing tools, it can also create and save filter mixtures.
VSCO – Formerly known as VSCO Cam, is an advanced mobile app for iOS and Android devices. This is yet another amazing image editing software for edit photography. It offers a lot of filters, and other options like controlling hue, brightness, contrast, saturation, grains, etc. You can even make your filter by testing and applying it to your raw images. You can also cut and crop the image, as required. To gain full access you will need to buy the whole package, but without the package too, VSCO offers great editing tools.
Pixlr – Pixlr is perhaps another of the top free photo editing applications available in 2022. It comes with all of the tools that a user would require. It includes numerous free effect, overlay, and filter variations. Photo collages can be made using a variety of layouts, backgrounds, and spacing settings. Some amazing features of Pixlr are that you can mark your favorite effect, it gives great color enhancement, and provide collage feature with up to 20-30 images at once.
PicsArt – Last, but not the least, PicsArt is there to save your day with its amazing and delightful features. They offer many services like cropping, effects, color-contrast, and many such sheer options which makes it more desirable and easy to use. It has over 500+ million downloads, and people are opting for this image editing software every day. It also provides pre-effect images, which you can try out with your raw image. They have great light effects too.
These were some of the amazing image editing apps in 2022. You can create, design, crop, cut, and retouch any of your raw images with the help of these apps. All of these apps work on Android, iOS, and PC too. So go ahead, try these apps and get your raw photo converted into a magnificent one.