How to Achieve Professional Success as a Graphic Designer
Although written words can effectively communicate, visual presentation multiplies its impact. This is because the human mind is more attracted to visually pleasing elements that convey emotions, stories, ideas etc. And a graphic designer can harness the power of visuals, aka graphics. To clarify, they can grab audiences' attention, unlike words alone can.
So, if you are a design enthusiast, a passionate digital art lover, a tech geek, or someone who wants to enter the dynamic field of graphic design, you are at the right place. This blog will explore the basic yet essential steps to becoming a graphic designer. Yes, we've got you covered from the very first step to securing the most suitable gigs. Let's hop on the journey!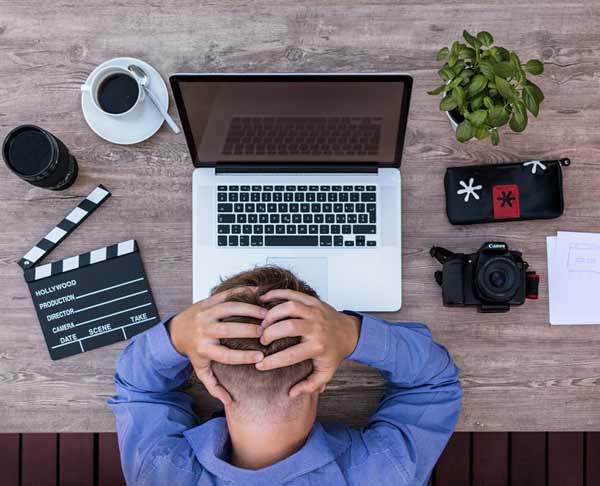 Visual communication is a way to convey ideas easily using text, images, colors, and shapes. And graphic design is a digital art form that involves creating such visuals with expressive messages. It features an array of skills like typography, illustration, photography, etc. Additionally, it entails designing websites, visual designs, print materials, and even motion graphics (animations).
Now let us have a look at different applications of graphic design:
Web and app user interfaces

Product package design 

Publications (i.e., books, newspapers, journals, magazines)

Branding (

logo design

, brand visuals, color palettes)

Ads and commercials

Games 

Animations and films

Digital events

And many more
Are there specific places for graphic designers to work?
You might work in a variety of settings as a graphic designer. You can work for a business or organization or freelance. Also, graphic designers work in agencies or studios with other creative professionals. Below is a list of some areas that graphic designers work in: 
Web design firms

Marketing agencies

Software development companies

Ad firms

Print and online publishing companies
How to get work as a graphic designer: A step-by-step discussion for you
We've reached the most important part of the blog. Here, we highlight the nitty-gritty of becoming a graphic designer from ground zero. Let's see what awaits us! 
Start with Formal Education
As we live in a skillset-driven world, the majority of people end up with graphic designer jobs based on their expertise. In that case, formal education significantly influences graphic design career advancement and higher pay. Hence, a Bachelor of Science in Graphic Design or relevant fields can give you the upper hand. Also, you should note that most companies want graphic designers to have at least a bachelor's degree.
In a graphic design degree program, you'll learn skills to foster creativity and innovation. The course syllabus and requirements vary from one university to another. However, most programs include lectures, tutorials, workshops, and software learning. 
eLearning through online universities 
Nowadays, you have access to learn graphic design fundamentals online, and you can do it when it's convenient for you. Plus, they're more affordable. Additionally, online courses can be a great way to keep up with current trends and technologies.
Hence, finding a university program that suits your career aspirations makes a huge difference. Therefore, thoroughly researching universities and their programs is key to making the right choice.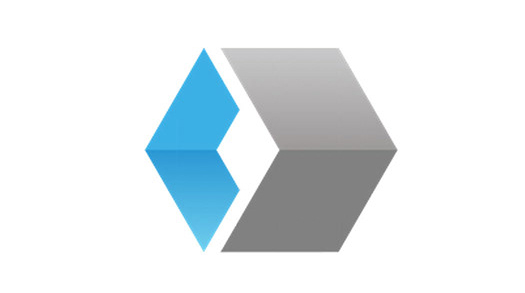 Create an impressive portfolio with the best work samples
Several key factors exist now that you have an academic degree or certification in graphic design. In this super-competitive world of amazing designers, getting on board becomes easier if you have a killer portfolio. And with that, you can show prospective clients and companies what you've got up your sleeve. 
For graphic design portfolios, check out these amazing sites: 
Dribble

Squarespace

Portfoliobox

Webflow

Behance 

Carbonmade

Fabrik

Wix
From the above options, you can build your online portfolio from scratch. We recommend creating your own website after you gain some exposure. You can use Wix to create a professional portfolio in no time. This is because Wix provides a wide selection of templates to get you started. Plus, Wix's website builder allows you to customize a website in minutes with drag-and-drop elements. 
Now here are some quick tips:
You can add your university projects to the portfolio if you are a beginner. 

Moreover, you can start by working on your own or low-cost projects. Thus, you will gain experience while building your portfolio.

Regardless of your portfolio type, jamming it with your most outstanding plus updated works is essential. 

Along with your work, you can link up your social media profiles, resume, and any awards or certifications you have won. This will help you stand out and be more attractive to potential clients or employers. 

To add, be sure to include contact details for easy communication.

Lastly, use scheduling software like Calendly, Doodle, and Squarespace to be ahead of the game.
Get out of your comfort zone to improve
Graphic design is a vast and comprehensive industry. So, apart from traditional ways to boost your performance, you should keep honing your skills. (Check out the last segment to get an extensive list of graphic design skill sets.) 
To stay on top of in-demand skills, you can do the following:
Keep browsing research-based career sites like Indeed, Zippia. 

TechRadar, WIRED, and Graphic Design USA are some of the most popular international graphic design news portals. You should keep your eyeballs rolling over these media to stay updated on trendy issues. 

For example, you can analyze motion graphics evolution, AI in graphic design, NFT graphics, etc. 

Another form of upskilling we love is joining webinars and workshops from industry pioneers. You can use LinkedIn and Twitter space for this purpose.

Moreover, get in touch with graphic design forums and groups. 

Finally, browse job postings in your area or online for opportunities to start a graphic design career.
Stay up-to-date with the tools you have learned in graphic design by taking advanced online graphic design courses and tutorials. And keep practicing because there is no other alternative.
Local business owners can be your first clients
Now the task is nailing your first gig. Well, online networking has made getting clients easier. Nevertheless, the competition everywhere is fierce since everyone can access freelance/full-time gigs. 
Therefore, if you need help finding high-paying international clients initially, start with your surroundings. And here's a heads up: experts highly recommend the following tips: 
Keep an eye on your local community and determine if a business needs a graphic designer.

Reach out to local companies.

Try niche-based gig hunting. Let's say you want to work with lifestyle brands. Hence, specify your searches accordingly. And look up which lifestyle brands in your area might need a redesign of their website or logos.

Approaching start-ups is another way to land your desired projects. In that way, you can learn and grow as a designer from scratch. 

Offer low-cost yet highly professional projects to build a relationship with prospects. And if you serve properly, it may become long-term paid roles later.
Expand your network and explore the job field
Establish a solid network of graphic designers. Here's how to get-go:
You can attend relevant events hosted by organizations of professionals. 

Also, leverage LinkedIn and other social media platforms to join graphic design groups and exchange ideas. LinkedIn is such a platform brimming with professionals. Sending connection requests and building a genuine network with them works well to discover job openings and get referrals. Moreover, LinkedIn events allow you to interact with HR professionals. 

Try cold pitching via LinkedIn or email. Send your resume and portfolio with a compelling cover letter to a company you would love to work for. Whether or not there are any openings at the moment, it might put you on their radar for future openings. Well, remember to personalize every pitch. 

Try to keep in contact with your ex-colleagues or clients. That is a wonderful way to get referrals.
A Bonus Segment: What skills do you need to be a graphic designer
According to Zippia's data, the highest-rated skill is Adobe Creative Cloud. However, Adobe Illustrator, Photoshop, InDesign, and PowerPoint are next in line. Let's check out the other requirements to be a graphic designer: 
Technical skills
Typography 

Principles of design

Digital technology (HTML, CSS, JS).

Ability to use RGB and CMYK color schemes

Font type, size, and weight selection skill
Soft skills
Compliance with brand guidelines

Communication

Time management

Storytelling

Creative thinking

Problem-solving

Working in a team or alone
You can take courses on Udemy, Coursera, LinkedIn Learning, Creative Live, and Canva Design School to develop those skills.
Graphic design is one of the most versatile skills that conquer the tech side, businesses and print media in one shot. Hence, the scope for freelance graphic designers plus in-house graphic designers is increasing. And although there's talking about AI replacing graphic designers, it is quite a long way away. This is because human creativity is far beyond machine capability. 
However, AI can still help a graphic designer create basic designs more accurately and faster. Even so, in the long run, the creative flair of the human touch is what potential clients prefer. 
We hope you will consider all the tips and tricks we have shared and put them into practice on your graphic design journey. Good luck!
Techradar, Govisually, Slack