Product Photography Camera: 5 Best Choices to Get You Started
Are you just starting your venture into product photography? Then, you should consider buying a top-of-the-line photography camera.
However, deciding which camera would be most suitable for this purpose takes a bit of work. In any case, now, it's all taken care of. Our expert team is here to help you choose the best digital camera for your product photography. Keep reading!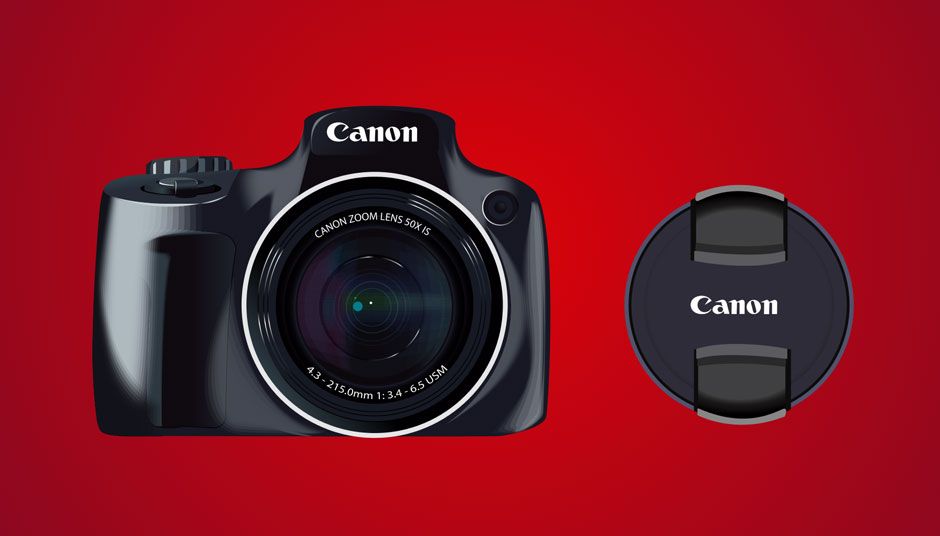 According to the Product Photographer – 5 Best Choices to Get You Started
Olympus OM-D E-M10 Mark IV
Sony A6100
Panasonic Lumix FZ80K
Canon EOS 5D Mark IV
Nikon D850
Let us begin this section by introducing the best camera for beginners. And that is Olympus OM-D E-M10 Mark IV. Based on our study and research, it is the most suitable mirrorless camera for aspiring product photographers.
Olympus OM-D E-M10 Mark IV
The camera's plush build and beginner-friendly features make it a smart choice. Moreover, this lightweight device comes with a retro-style appearance, making it suitable for learning the basics of photography.
There are two things that Micro Four Thirds refers to. They are the sensor size and the lens mount. Compared to other interchangeable-lens cameras, the MFT sensor has a smaller aperture. And that often reduces the image quality. Essentially, the crop factor doubles your lens' focal length. However, long story short, you will get the service of an expensive 100 mm lens from that affordable 50 mm one. Thus, capturing distant objects will become much more manageable. And that makes the E-M10 Mark IV an excellent cost-effective carry-around camera for newbies.
Professional product photographers rave about the Sony A6100 for its versatility. We vote for the Sony A6100 for its ability to cover all the elements that make up a stellar product photography camera.
This mirrorless APS-C camera has a very intuitive interface. Furthermore, its high-resolution 24.2MP sensor produces crisp, clear images. With Sony E-mount lenses, you'll find versatile options along with large aperture optics. And that can lead you to shoot shallow depth-of-field photos.
With its easy portability and compact size, you can easily take this camera anywhere your product photoshoot demands. Also, with it, you can shoot in a 1:1 aspect ratio.
Well, this camera is a bit pricey and doesn't have in-body stabilization. However, the Sony A6100 is unbeatable when it comes to a well-designed digital camera for capturing product photos.
Who does not love some additional features apart from the regular DSLR options? This is where the Panasonic Lumix FZ80K comes in. This camera offers a variety of features to help you capture the most professional product photographs. To start with, the Lumix FZ80K is a P&S camera with a long zoom. Here, the lens provides the equivalent of a 20-1200 mm focal length. Accordingly, this camera can handle everything, whether a wide-angle or close-up shot.
Another impressive function is the Post Focus mode. In other words, you can adjust the focus point even after you've captured the image. And you will agree when it comes to product or food photography; this feature is a game changer. However, we recommend using a tripod to maximize this feature during your product photoshoot. The Lumix FZ80K also records 4K videos if you want to shoot promo videos.
In light of the above factors and its low cost, we reckon the Panasonic Lumix FZ80K is one of the ideal cameras for capturing product images.
We have already suggested some DSLR cameras for newbies. Now, let's explore a bit more advanced version. This is because we recommend upgrading your gadgets once you become better at product photography. This is where the Canon EOS 5D Mark IV shines.
Professional product photography requires a high-quality camera sensor to improve the outcome of shots. Therefore, we can rely on the Canon EOS 5D Mark IV, equipped with a full-frame CMOS sensor with 30.4 Megapixels. This CMOS sensor provides versatile shooting capabilities, whether you're shooting indoors or outdoors. Between 100 and 32000, ISO provides a wide range of options.
As an added feature, you can use it as a webcam via EOS Utility Webcam Beta Software. Thus, it enables you to shoot real-life promotional videos of your product.
According "DP Review", you can find out more about DSLR Cameras buying guide but these are pretty expensive for the beginners.
In terms of price, the Nikon D850 may not be the cheapest. However, it is worthwhile if you can get hold of it.
Firstly, we must talk about its 45MP sensor. This specification alone can compete with the high-end cameras available on the market. Furthermore, thanks to this 45 MP resolution, creating larger ads and posters is no longer challenging.
You'll also get enhanced dynamic range in your pictures that let you restore shadows and highlights. Overall, this Nikon model stands out for its superb image quality.
Product Photography Camera: What to Consider Before Buying One
As you have enough purchasing choices, here is a bonus segment for you. When buying any tech device, you need to consider some features and specs to get the ideal one for your budget. Now we will reveal some essential buying hacks for your desired DSLR.
Specifications of the lens
Lighting conditions matter a lot when you shoot products. The most suitable lenses for product photography are wide-angle, fisheye, and telephoto lenses.
Also, the focal range is basically 18 to 5m with most beginner and mid-level digital cameras.
Camera varieties
You can choose from a variety of digital cameras. DSLR, point-and-shoot, mirrorless and bridge cameras are available online and offline. Well, the categories depend on their respective lens attachments. However, we recommend DSLRs or mirrorless cameras for product photography as they come with an interchangeable lens feature.
Miscellaneous
The continuous shooting performance of the camera is a crucial factor in product photography. So, before purchasing, check how many photos the camera can capture in one second.
The built-in image stabilization option reduces unwanted motion blur automatically. This feature is a must-have on your camera when you plan to shoot products.
Additionally, avoid the "pass filter" feature in your camera. Thus, it will allow you to capture clear and sharp images. 
Product photography is indispensable in this age of e-commerce business growth. Additionally, it is one of those investments that ultimately boost your business sales. As a result, your brand value will be enhanced. Here, we reviewed top-rated photography camera suitable for beginners and expert product photographers. Hopefully, our small endeavor will help you grow in the area of product photos and, ultimately, in your e-commerce company. Furthermore, if you need to edit your photos after the photoshoot, you can hire a professional or outsource editing job. Photoshop expert or Image Editing provider can create it even a more professional look by a touch-up.