Online Photo Editor Vs. Manual Photoshop Editing
In our tech-driven world, artificial intelligence is a real game changer. In this sense, artificial intelligence is making spontaneous waves in the photo editing industry. As a result, the recent development of AI photo editing tools has offered us a wide range of choices. The newly invented paid and free photo editor can transform our business. In this way, AI-driven photo editors have made the revolution easy and accessible to everyone. In recent years, we have begun experiencing the blessing of AI in our cell phones and digital cameras.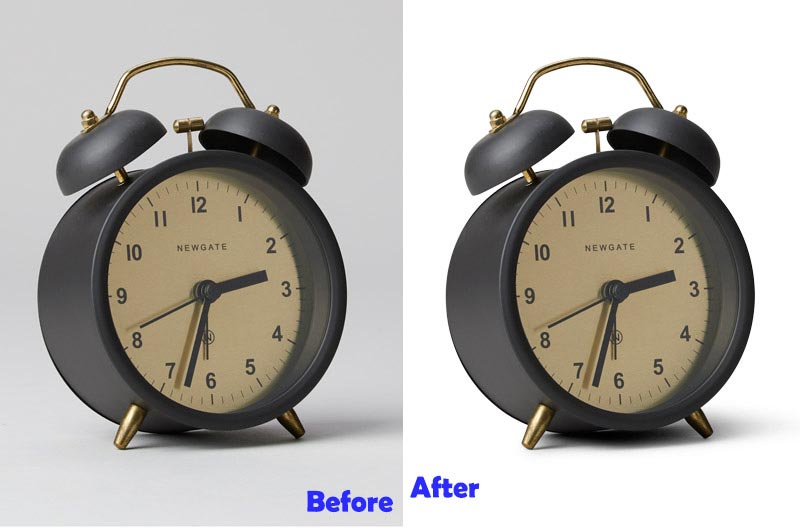 AI Photo Editing Vs. Manual Photo Editing-
Which is the better way to stand out?
However, is the AI-powered app competent enough compared to manual editing? Let us jump into the discussion and analyze the arguments from both sides. Here we go!
What is AI online editor?
With AI based online photo editor, it takes no more than a few seconds and a few clicks to finish most tasks related to photo editing. Additionally, these tools can handle simple background or object removal, color fixation, edit photos or photo enhancement in a flash.
Well, what is the mechanism behind these AI-driven photo editing tools? AI photo editors use machine learning algorithms and neural networks to enhance the visual appeal of photos.
Advantages of AI Photo Editing
Batch editing
Editing large batches of images can be tricky during a new product launch. In this case, using AI-driven tools or online photo editor can let you simultaneously apply features like image retouching and background removal across multiple images.
Affordable
Bulk-editing automation, along with budget-friendly features under one interface, is the appeal of AI online photo editor. Hence, such resources can be useful for aspiring entrepreneurs, small business owners, and photographers.
Simple and fast editing
Even simple manual editing of a single image can take a long time sometimes. In that case, you can let AI-powered software handle simple editing tasks like color correction, contrast adjustment, cropping, etc. Moreover, the latest developments in the AI field let it do stuff like adjusting portrait exposure, creating ghost mannequins, and customizing the images.
Limitations of AI Photo Editing
Task-restricted
Here, the sky is not the limit. Even with amazing features and super-fast technology, an AII online editor cannot optimize your entire photo editing process.
This is because these AI tools are intended to perform specific tasks only. Accordingly, you would need to apply manual retouching in most complicated cases.
The absence of human touch
It's a no-brainer that the human touch is missing from this process.
AI photo editing is powered entirely by machine learning algorithms. As impressive as AI editing sounds, only a human editor with a sharp focus and a highly refined sense of discretion can perform meticulous photo editing every time.
It can limit your creativity
When you are passionate about graphic design, photo editing, and so on, editing photos with AI algorithms can take the passion away.
What is Manual Photo Editing?
Simply speaking, manual photo editing is a human-led process overall. This task involves meticulous and individual editing of each image. To add, during manual photo editing, designers use Photoshop tools to tweak images according to their needs layer by layer. This type of extensive editing is required mainly for professional photography. In addition, that also includes photo editing for e-commerce sites, social media campaigns, promotions, and advertisements.
Advantages of manual photo editing tools
Manual editing gives you creative freedom
The most appealing thing about manually editing photos is that you can be as creative as possible. Artificial intelligence cannot replace a human editor in wowing your clients or creating photographic art. Well, we have written our latest blog on the best product photography camera for those who enjoy creative photo editing and product photography.
 Ensures high-quality editing
Consistency in product quality control is the cornerstone of any photographer or editor's job. In that case, manual image editing allows you to customize the final product output more thoroughly. This is what sets you apart for your potential clients in business.
It's simple to fix problems
The option to undo or fix errors in editing is the best part of manual Photoshop editing. However, retrieving the already-done editing part is challenging for algorithm-based AI tools.
Limitations of manual photo editing
A time-consuming process
Manually photo editing and arranging images is a very time-consuming than an online photo editor and hectic process. Therefore, no matter what style of photography you use, you need to put yourself through this tedious process to make your images stand out. So, unless you outsource an image editing service, it can be tiresome. However, in that case, a professional company like Fotomasking can take over your tasks.
It's expensive to do manual editing
When editing images, you must pay for the labor involved. And as far as manual photo editing is concerned, it is costlier than subscribing to a paid editing tool. For example, manual editing can cost $0.40 per image up to $5. On the other hand, signing up for an annual subscription to AI editing software for $50 to $100 is more affordable.
Inconsistency in the editing process
Photographs edited by amateurs usually lack consistency. Mostly, they change their editing style frequently and lack an adequate eye for detail, leading to substandard results.
Is manual image editing a better option than AI-based photo editing?
With AI-based tools, imperfections are more noticeable when combining multiple techniques. In a nutshell, machines cause imperfections. In addition, AI tools that offer image background removal or other retouching features have a very small chance of producing a result to your highest satisfaction.
 Nevertheless, AI editing is still beneficial because of the latest upgrades. Hence, artificial intelligence-powered software can gradually be an effective rival to hands-on editing, especially in these cases:
·       Multitasking in post-production
·       Automating the tedious retouching of pictures
·       Budget-friendly editing
·       Quick turnaround for bulk editing
Meanwhile, manual photo editing gives you the flexibility to edit as you like. Also, an experienced photo editor can make further critical changes to the photograph, which may not be possible with AI software.
Real-life example to identify the difference
Now let us walk you through an example that illustrates how both types of editing work. For example, suppose a product has a logo engraved on it. A human editor will know if it is part of a product's design and authenticity. So, they will keep the logo or any engraved marks intact. However, algorithmic photo editors cannot detect such information without a strong default command.
Here we have retouched two photos.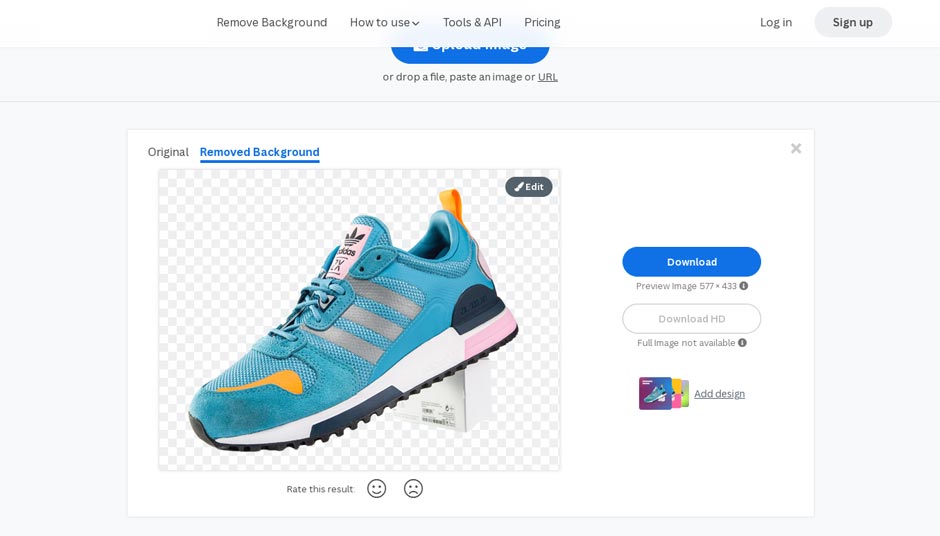 We edited the top one using an AI-enhanced online photo editing tool. The photo effects came with the unwanted objects in backgrounds. The photo stand which was not eliminated while using edit photos online. And the "Image B" in the bottom was edited in Photoshop (by hand). As you can see, there are some significant differences between the two final outputs. By manual editing tools experts can easily trace the unwanted objects. So manual editors can adjust their editing skills and create a perfect stunning image. Moreover, manual editing effects help to crop images, create or apply filters, templates and easily resize and rotate.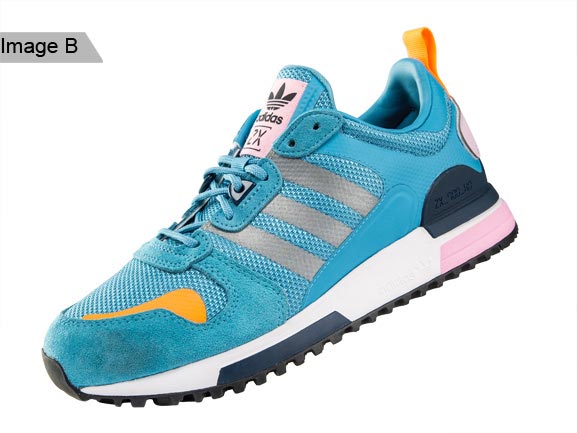 This AI-driven tool failed to pick up subtle details about the product. Conversely, the human editor retouched the critical parts of the manually edited picture. That is why the final output-
·       Is detail-oriented
·       Has the correct color balance
·       No unwanted blemishes
·       Light exposure is appropriate
After all these facts checking, we can conclude that AI-based photo retouching software cannot surpass manual photo editing yet. Despite the power of artificial intelligence, the human touch is still essential at this stage of technological automation.
Hence, manual editing is likely to dominate the industry for quite some time to come. However, as we discussed earlier, AI offers numerous benefits to simplify your workflow. This ever-evolving and self-correcting technology is going to elevate our productivity over time. Therefore, consider combining both sectors in line with your goals to maximize their effects.